Welcome to our cabin! Come on in and curl up in a chair by the fire and stay a while. We hope you enjoy your visit. Be sure and check out all the pictures.

Our cabin during the winter.

This is our family cabin in Ruidoso, New Mexico. My Great Grandfather built this cabin in 1968. My Great Grandfather and his brother in law were building the cabin when my mom and dad went to Ruidoso for their honeymoon. My Great Grandparents owned the cabin until they got too old to maintain it. They gave it to their two sons. My Grandfather and his brother owned it until my parents bought it from them. I have grown up all my life going to this comfy old cabin for vacations. I have so many wonderful memories of this cabin. Sitting by the fire at night, watching for the bears to come out, playing in the river, and going downtown to shop in all the little curio shops. There is a link below to view some wonderful pictures my family have taken over the years on many vactions to Ruidoso. Hope you enjoy them!

Click on the sign below to view the cabin pictures.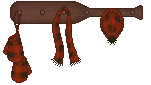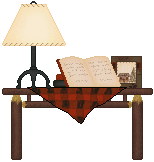 Here is the weather in Ruidoso, N.M. for today.
Click the link below to view more details about the weather.





Visit the Country Cabin Gang website below.

The Country Cabin Gang SiteRing

This site owned by
Lara Williams
SiteRing by Bravenet.com
| | |
| --- | --- |
| | Thank you so much, Tammy for letting me become a member of the Country Cabin Gang! |
~Check out the Ruidoso, N.M. website below~

Won't you please sign my guestbook before you leave?


~Midi playing: Orange Blossom Special~
~Page created on Feb. 9, 2002 and maintained by Lara Williams~
~All graphics & backgrounds are the property of Kims Whim~